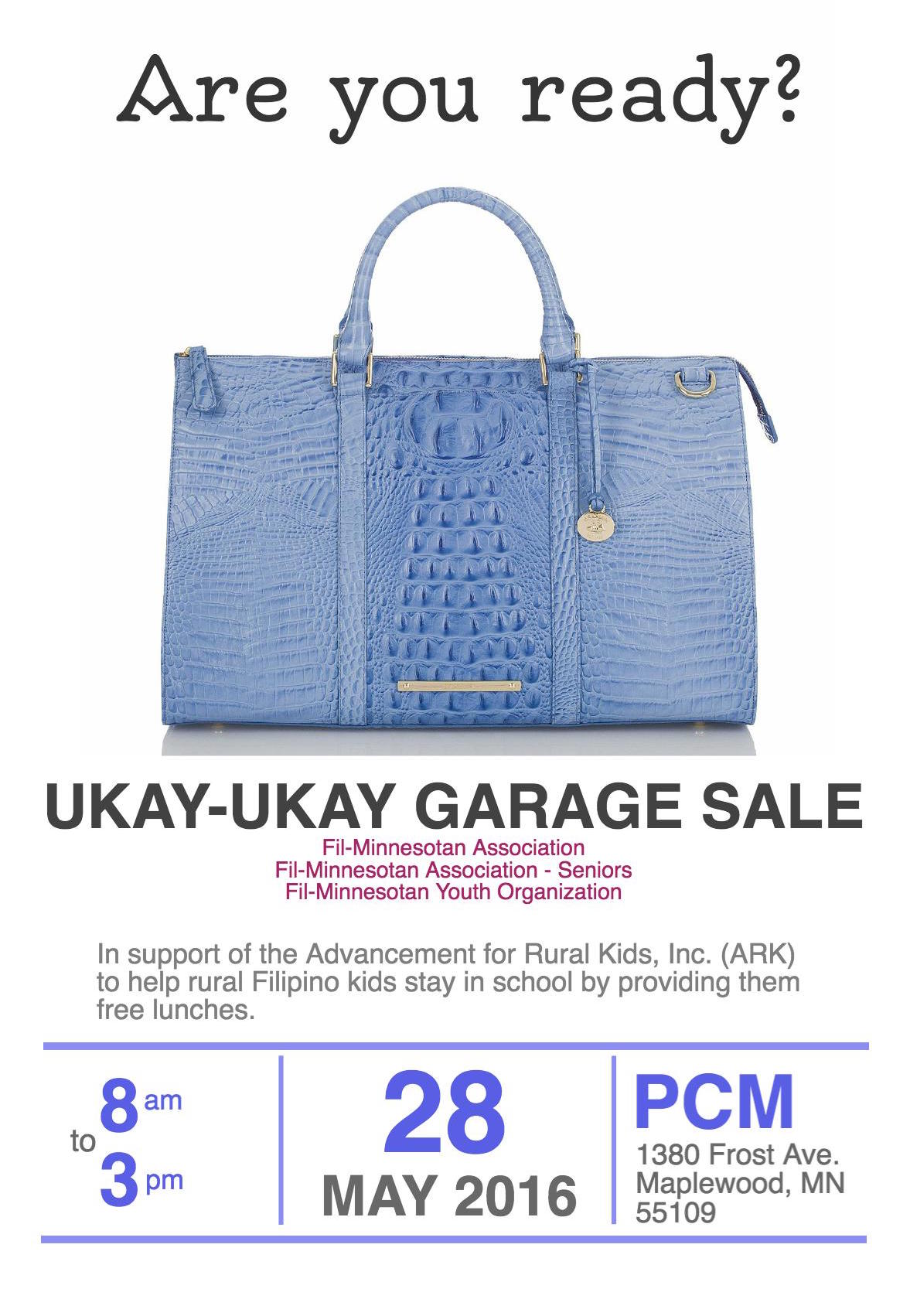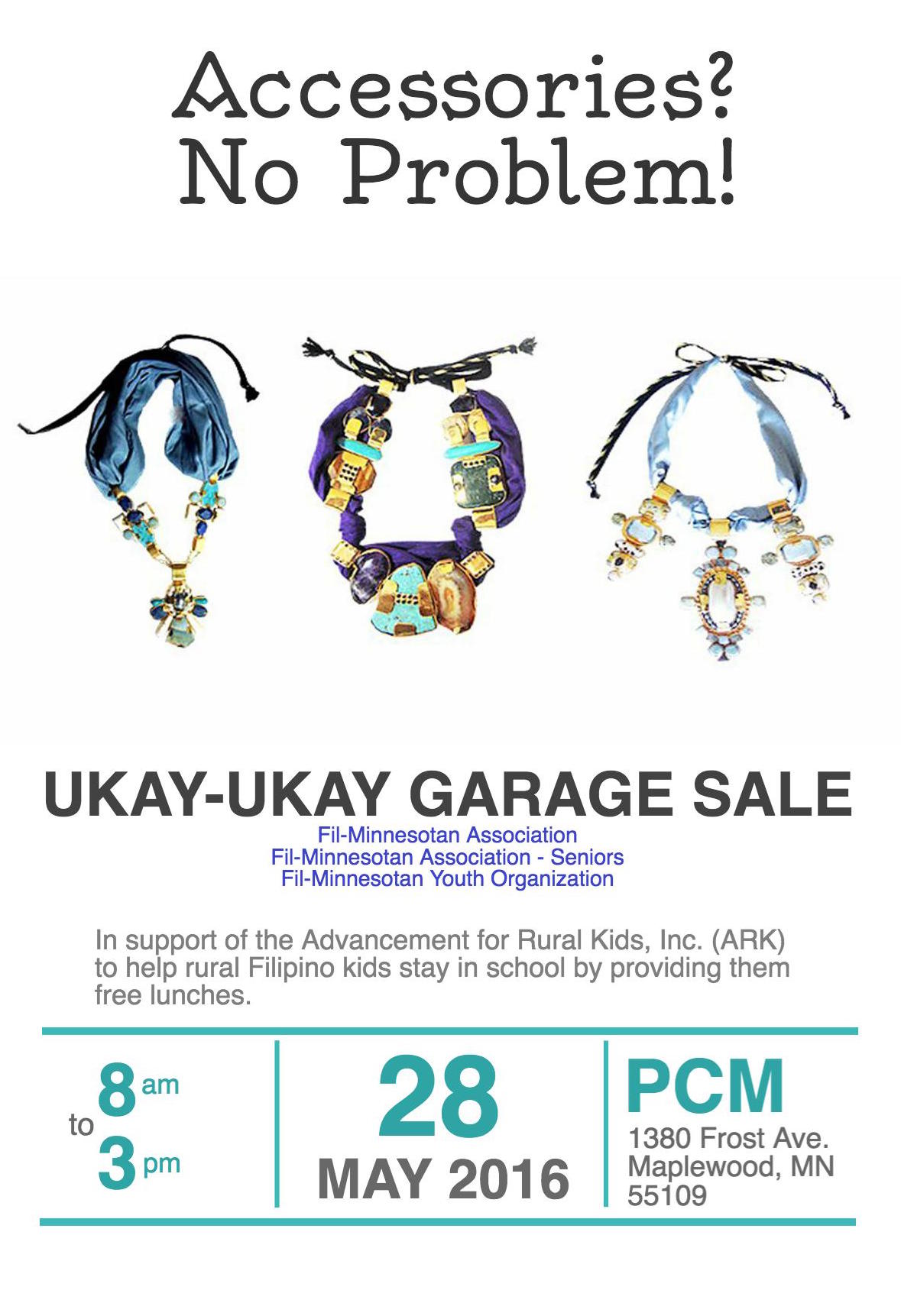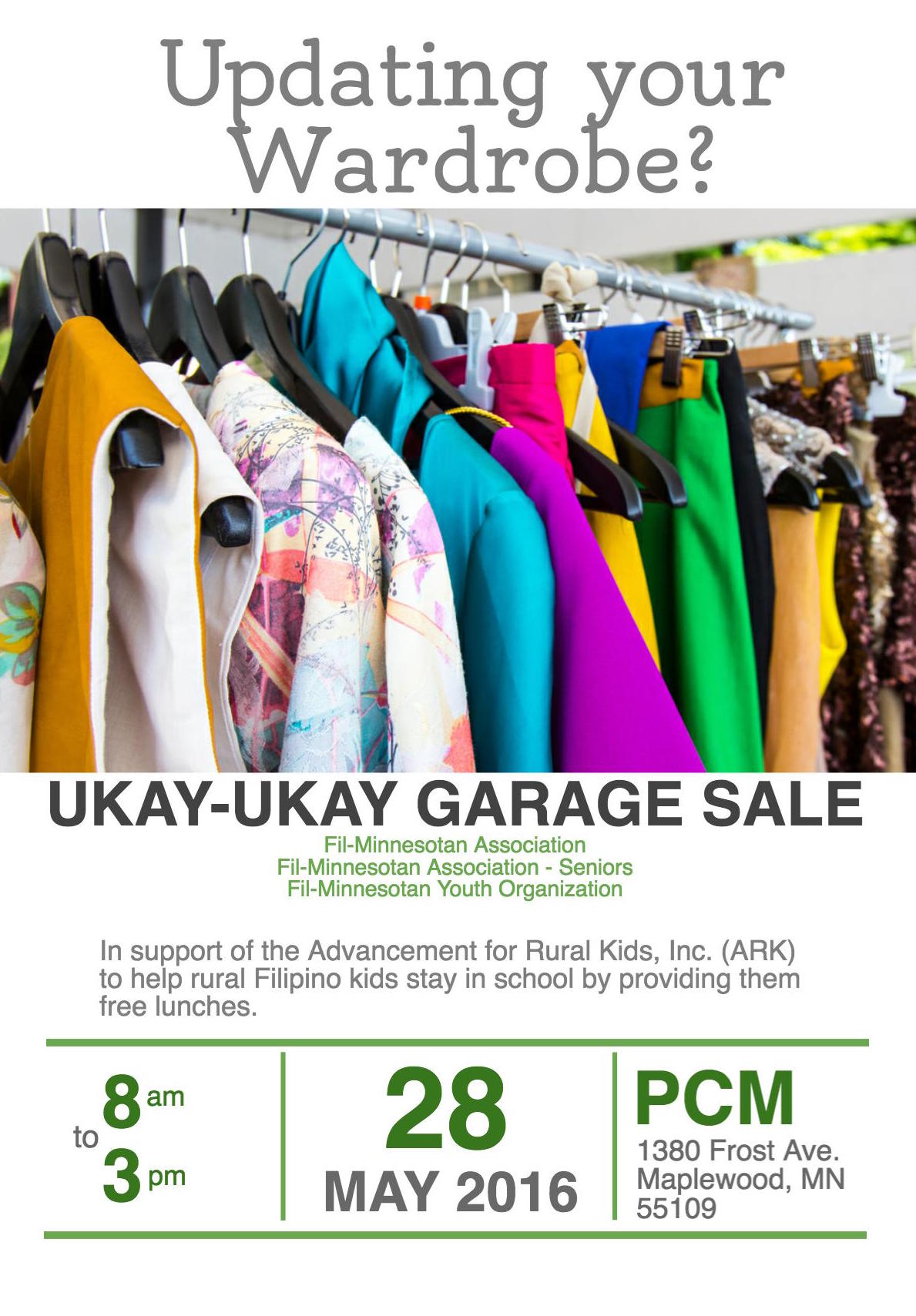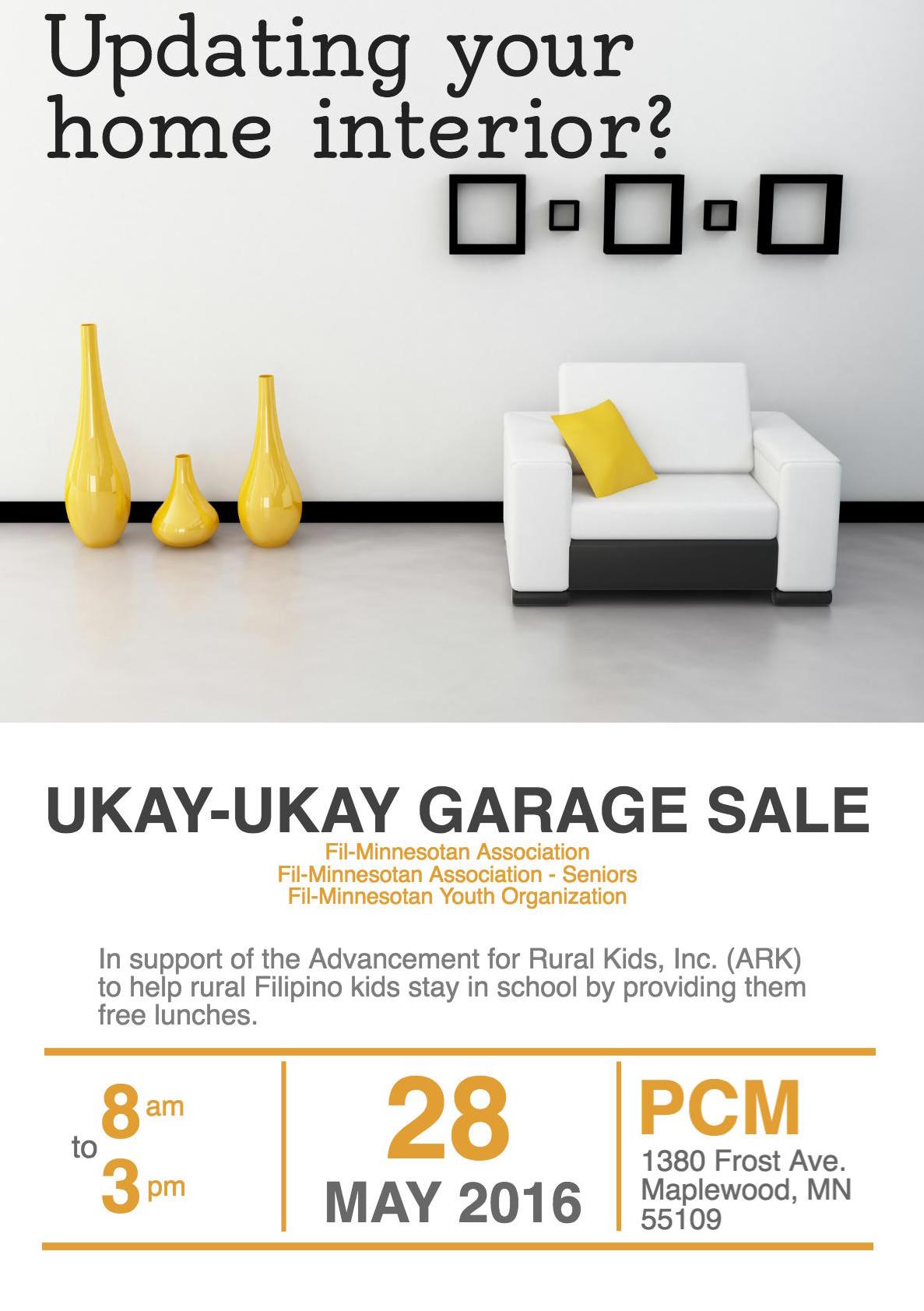 Are you looking for that piece that ties the whole room together?
Have you been admiring your Tita's wardrobe for years and wondering where you can get pinay chic?
On May 28th, from 8am - 3pm come to PCM for Ukay-Ukay and get what you're looking for. Proceeds support Advancement for Rural Kids, inc. (ARK).
Do you have things to donate? We're looking for:
Gently Used Clothing
Electronics
Designer Purses
Home Decor
Shoes
Toys

Please drop them off at PCM, 1380 Frost Av. Maplewood, during our collection times:
May 14, 10am-2pm
May 22, 10am-2pm
May 27, until 7pm
About ARK:
ARK empowers farmers in the developing world to feed and keep their kids in school.
With its groundbreaking $15/kid/year FeedingProgram, ARK and its partner communities are successfully eradicating hunger, getting kids back to school, and providing new income and industry to rural communities. This paves the way for, and makes ARK's $5/kid/year Supplies, $50/kid/year Scholarship, Classrooms and For-Profit investments successful and sustainable.